ACCORDION MINI BOOK 
Simple, fun to use - the photo product that anyone can keep, anywhere. You will get something that can be gifted to others - an album that offers tons of photo space at no expense to quality. A foldable mini-album with a magnetic seal that captures the greatest moments: a hug, a kiss, a dear look... All these beautiful moments find their place here and can be taken anywhere. Show your loved ones that you are always there!
Available Size :




Square small

7x7 cm / 2.7x2.7"  hold 12-18 pages 

£19




Square Large

 12x12 cm/5x5" (4.7x4.7) hold 6 to 10 pages £25

- NEW




Portrait

10x14 cm/4x5.5" (3.9x5.5) holds from 6 to 14 pages. £25 

- NEW
BOX FOR ACCORDION MINI BOOK 

£9
What great gift is hidden in this eco-friendly mini box?
The Accordion Mini Book, that's right! 
​​​​​
The perfect complement to any home. Perched upon a bookshelf, fireplace mantel, dresser, or desk the Triplex makes the ideal add-on to an album or other large print product purchase as a gift for a friend or relative. It also makes for the best photography display for wedding, newborn, and portrait photography.  A tri-fold centrepiece with the look, feel, and quality of beautiful albums



Available Sizes:


6x6" (15x15 cm) 

£40


6x9" (15x23 cm)

£45


8x8" (20x20 cm)

£60


8x12" (20x30 cm)

£65
A Triplex, Mini Accordion...how about an Album? All of our albums are hand-created so you can be sure you'll always get top-quality, hand-crafted products with whichever choice you select. 
​​​​​​​
Available Sizes:
8x8" (20x20 cm) from 
£100
10x10"(25x25 cm) from 
£120
8x12"(20x30 cm) from 
£150
12x12" (30x30 cm) from 
£180
12x18" (30x45 cm) from 
£200
1+2 ALBUMS Exclusive SET -
£220
(if bought separate - £350)
The 1+2 package includes three identical albums.  One main album and two smaller down-scaled versions.  In this package, you will receive:
- one main 
12x12" (30x30 cm) 
- two smaller 8x8"  (20x20 cm)



Perfect as a gift for parents grandparents or uncles/aunties. 
Buying a 1+2 album set you paying for 2 and 3rd (smaller one) is

FREE!

 
​​​​​​​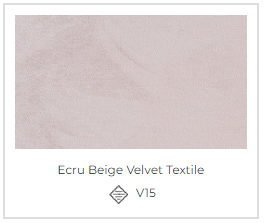 The perfect professional print product for any occasion, mini-sessions, and/or those on a budget. Our Lite Album offers the same high-end elegance, quality, and lay flat spreads as our full albums, scaled to a handy and practical spread option.
Available Sizes: 
8x8" (20x20 cm) from 
£55
10x10"(25x25 cm) from 
£70
12x12" (30x30 cm) from 
£85
Knowing this, we think it's about time that Lite Albums get some of that velvety goodness, which has already proven to be a smash hit on our other product lineups. 
Album Light is available in :
V6 - Deep Sea Blue
V7 - Emerald Green
V11 - Soft Rose Pink
V15 - Ecru Beige
V18 - Camel Brown
And just in case you thought that the velvets were a little too much, we've added in some leatherettes for good measure:
E4 - Pitch Black Matte
F1 - Frothy White Matte
C16  - Oatmeal Matte (the only material out of this list with UV printing enabled, the rest will feature laser etching)
Light Wall Art
Your incredible photographic prints are mounted on durable 5mm thick foam.
 The lightweight foamboard improves image stability and prevents warping.
Because of ultra-lightweight could be mounted on your wall without any screws! 
All you need is the special tape for wall mounting(you can find it in Ikea or any shops like B&M)
The Photo Calendar is the perfect solution for newborn, maternity and family shoots, and makes for an excellent gift.

Size: 42 x 30 cm 
Calendars do not have to start in January! Pick the month when ordering! 
OFFER: buy 2 get 1 Callender for
FREE 

(all the same designs)
The definition of quality without limits, our selection of prints are as versatile of a print product as they are high-quality. And, if you've been wondering where to get your photos printed professionally, you're in the right place. We've been offering photo printing services for photographers for decades. It is this in-depth experience in the industry that gives us an edge in providing the highest quality prints at the most competitive prices.
Types of paper: 
LUSTRE: 
A stunning, natural photographic finish with subtle colours and a slightly stippled texture. The Lustre option is a very versatile paper, working well with all photographic images.
Beautiful colour representation and incredibly detailed in highlights and shadow areas. Lustre paper is designed to support a wide colour range, allowing for the reproduction of rich, vibrant, and accurate colours.
Due to its lack of a sheen it avoids any additional glare and is less prone to showing fingerprints and smudges, keeping your photos looking clean and pristine.
GLOSS: 

The high gloss finish of the paper provides a smooth, reflective surface. This finish enhances the visual appeal of printed images, giving them a vibrant, punchy feel that captures attention.
The paper's smooth surface and advanced coating technology enable it to deliver sharp, high-resolution images. This allows photographers to capture even the finest details in their photos, creating stunning prints with exceptional clarity.
All photos could be
border
or
borderless.
To all orders below £50 extra production charge will be applicable - £10 (excluding Prints they are printed locally)  
All products are printed in Poland so waiting time could be around a month time. 
After printed products arrive they will be picked up from my Studio.