The birth of your baby is one of the most special moments of your life. For me, newborn sessions are a pure delight. Those little fingers, tiny toes and eyelashes. It is best to have our session as soon after the birth as possible, and before the baby is 14 days old. This is the optimal time to catch them at their sleepiest and curliest.  
In my studio, you will find specialised newborn photography equipment; a posing table, props, backdrops, wraps and cute outfits. This also goes with colours or props you like! Comfort is very important for mum after the delivery, and also for a few days old babies so I created a warm, cosy and safe space for you.  
Newborns are very unpredictable and require lots of time and attention for feeding and comforting. I never rush my newborn sessions and will follow your baby's lead at all times.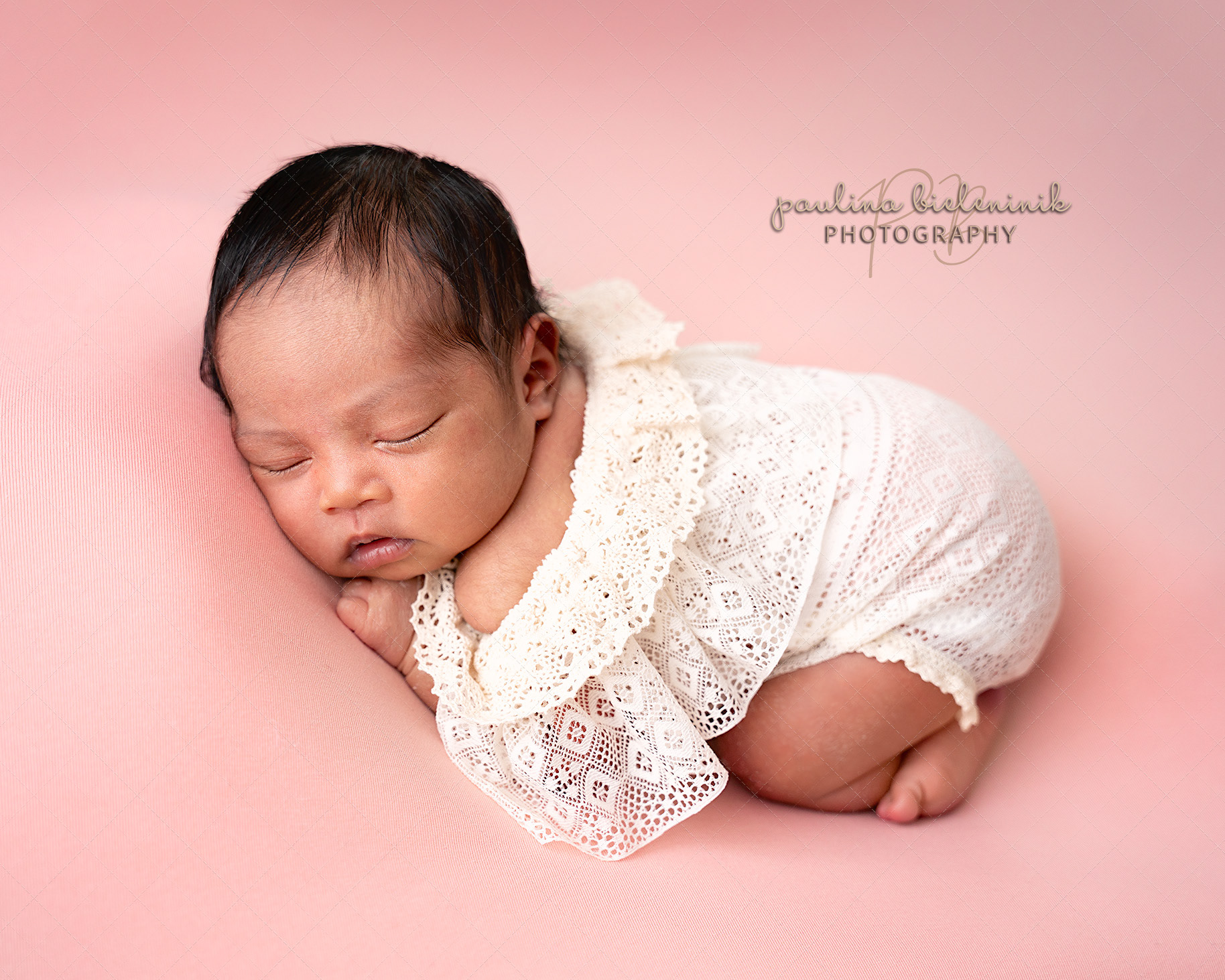 After the photoshoot, you will choose the amount of photos you would like to purchase. Then you will receive digital photo files that you can choose from a protected online gallery with unedited photos. 
Chosen edited photos you will receive within a few weeks after the pick day. 
Our investment and packages you will find
HERE